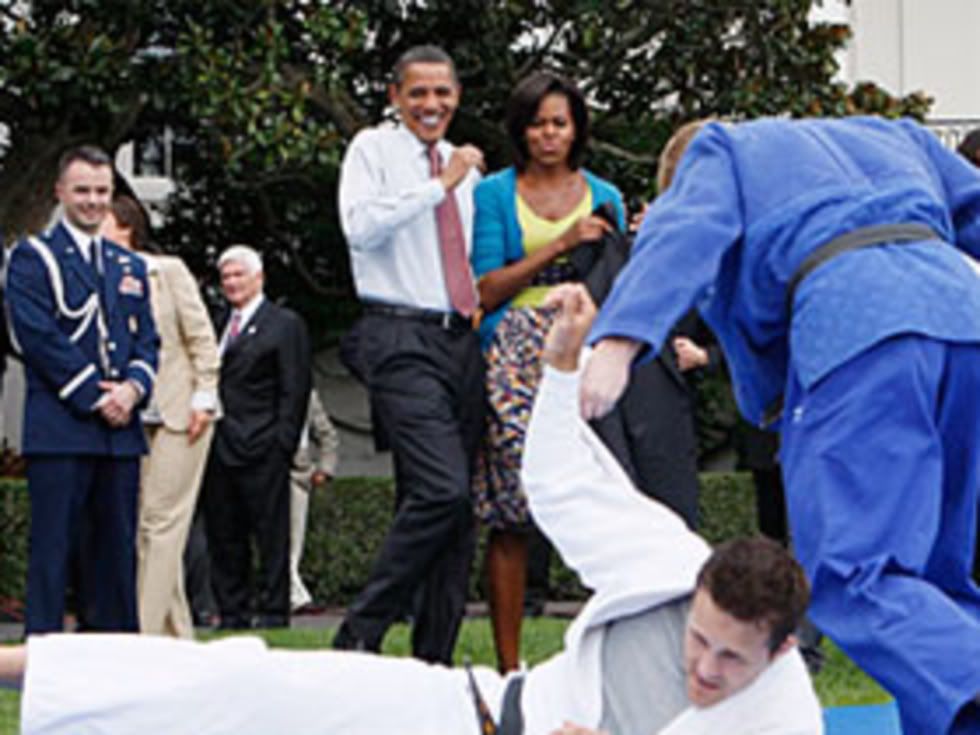 Possibly to be placed in the "What Was Your First Hint?" file, the perpetually vacationing Barack Obama admitted that Marines make him "feel small".
As reported by Newsmax.com, "The only problem I've got when I'm here is having to work out with Marines in the gym," Obama said during his annual Christmas Day visit with U.S. troops at Marine Corps Base Hawaii in Kaneohe Bay. "Because I generally feel like your commander in chief is in pretty good shape, and then I get next to some guy, you know, curling 100 pounds and it makes me feel small."
And Obama has good reason to feel insecure. While attending meetings in Poland during the summer of 2014, candid video was leaked to the press of Obama hitting the gym. Well, maybe not hitting the gym… swishing would be more apt.
Doing his best Pee-Wee Herman imitation, America's Commander-in-Chief was seen grimacing while working out with girl's 10-pound weights. Possibly not into his workout, Obama was also seen yawning in-between sets.