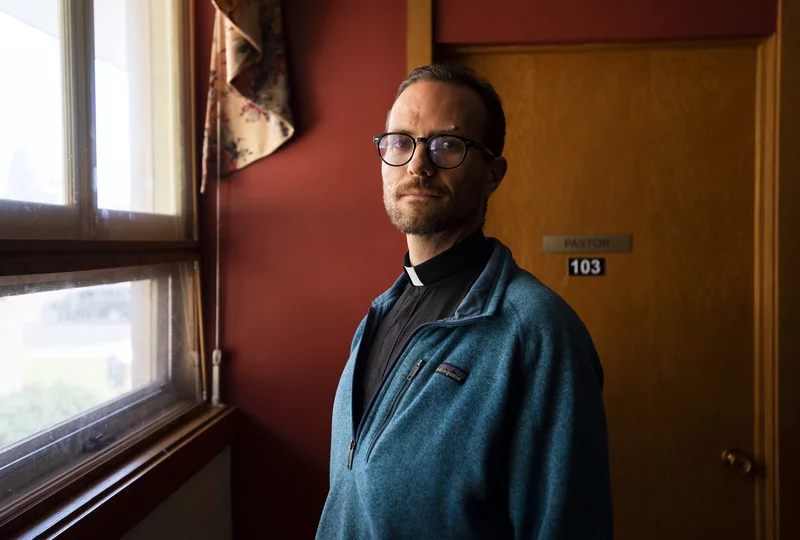 #FJB #ArrestFauci, #LetsGoBrandon
It goes without saying that President Trump is all too familiar with the Deep State. Thanks to men such as Archbishop Carlo Viganò, Pres. Trump has also been informed of and warned about something called the Deep Church, basically, communism hiding behind a façade of Christianity.
It was in a June, 2020, letter to Pres. Trump, Abp. Viganò spoke warmly to the president as he battled "the children of darkness" who were in essence, the Deep Church itself.
Known as a hard-core critic of Jorge Bergoglio (AKA: "Pope Francis"), Abp. Viganò previously served as Pope Benedict XVI's Papal Nuncio (Vatican ambassador) to the United States.
But with all that aside, the reliably solidly Lefticrat NPR reported of a Lutheran minister who quite plainly and openly opines that he hopes "as a Christian" that 18-year-old Kyle Rittenhouse be found guilty of two murder charges and one charge of attempted murder.
It was during the summer of 2020 when the city of Kenosha, Wisconsin, was ablaze from multiple nights of leftist rioting and arson. It was then that Rittenhouse assisted in protecting the businesses of law-abiding citizens as well as offer his assistance to act as an impromptu EMT if needed.
Instead, Rittenhouse found himself attacked by a mob of thugs. In self-defense, an outnumbered Rittenhouse fought back, killing two of the attackers, wounding one.
Now on trial and facing life imprisonment,
reporter

propagandist for NPR Corrine Hess cites that the pastor of Kenosha's Grace Lutheran, Jonathan Barker, wants to see Rittenhouse to be found guilty;
The Rev. Jonathan Barker leads Grace Lutheran Church in Kenosha's Uptown Neighborhood, which was nearly destroyed during the Blake protests. He has been warned to stay away from the courthouse during the trial because it could become a hub of white nationalism.
NOTE: Nether NPR nor Barker stated who exactly is was who supposedly "warned him" that the courthouse as well as the Rittenhouse trial itself would "become a hub of white nationalism."
Interesting, huh?
Anyhow, the NPR propaganda continued;
Barker says that if Rittenhouse isn't convicted, it will set a dangerous precedent for people's rights to free speech and assembly.

"I have deep concerns about how this will go, and I've been disappointed," Barker said. "I am ready for anything. But I want to be a person of hope as a Christian and as a pastor."